Political discussions in the workplace and voting leave are at the top of employer's lists as the most difficult workplace issues to deal with during the 2012 election season, according to a recent poll conducted by BLR.
To help employers and HR professionals understand the legal issues surrounding political activity in the workplace and employee time-off to vote, BLR has created a 2012 Election Issues in the Workplace infographic with tips from a BLR senior legal editor, a state voting leave law map, and more.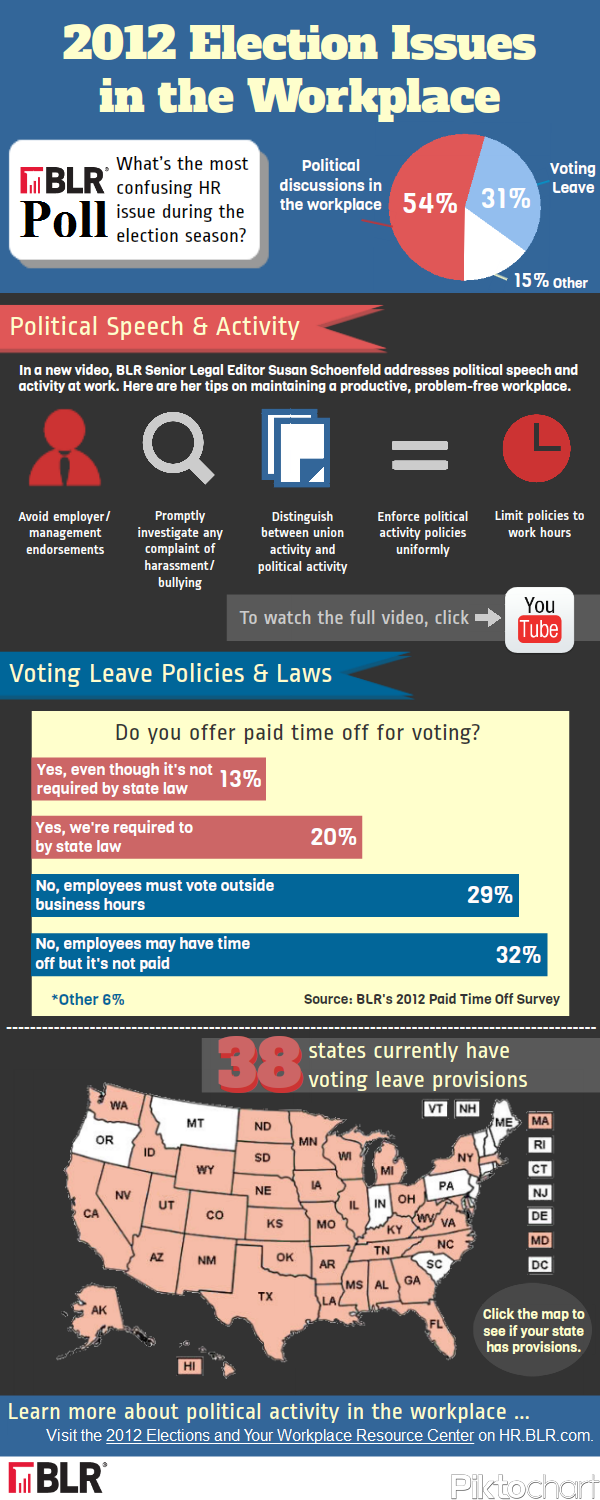 The infographic links to a video by Senior Legal Editor Susan Schoenfeld on employer dos and don'ts for restricting political speech in the workplace, a map that provides specific information about each state's voting leave laws, and to BLR's 2012 Elections and Your Workplace Resource Center, which provides news articles, policies, and other guidance created by HR.BLR.com editors to help answer your questions about political activity in the workplace.
The infographic can also be accessed via an HR.BLR.com news article.