A new infographic puts the spotlight on employer policies and practices regarding employee vacation time and sick time. The infographic highlights findings from BLR's 2012 Paid Time Off Survey, conducted among over 800 employers, including how many weeks of vacation exempt and nonexempt employees receive after 1, 5, 10 and 15 years of employment. The infographic also reveals the most prevalent employer practices for determining sick time accrual.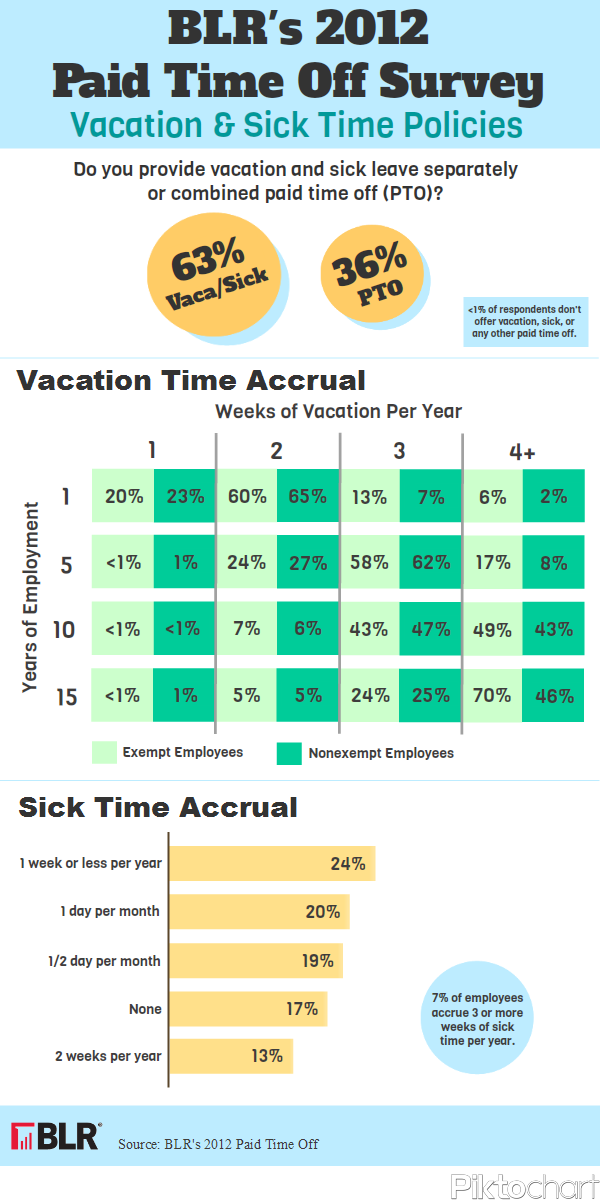 BLR's 2012 Paid Time Off Survey: Vacation and Sick Leave Policies - An infographic by the team at HR.BLR.com
BLR's 2012 Paid Time Off Survey also covers paid time off (PTO) policies, as well as employer practices regarding bereavement leave, military leave, jury duty, and voting time. The survey also includes information about employer practices regarding the deduction of accrued paid leave for employees who take leave under the Family and Medical Leave Act (FMLA) and workers' compensation, as well as policies for rollover of unused leave, cashing out leave, and donating leave.