By Patricia Trainor, JD, SPHR, Senior Managing Editor
BLR's legal editors recently met to discuss news and trends in the various topics they cover. I want to share with you some of the highlights of that meeting.
Federal Law
FMLA
Senior Legal Editor Susan Schoenfeld explained that as reported by Jeff Nowak, Partner at the law firm of Franczek Radelet, the DOL has announced that it will be stepping up on-site FMLA investigations. These on-site visits will focus on documentation and interviews with both supervisors and employees. This means employers need to be vigilant about complying with FMLA recordkeeping requirements and training for supervisors who are often the first to hear from an employee about a need for leave.
Affirmative Action Federal Contractors
Schoenfeld also reported on developments at the OFCCP. As you are undoubtedly aware, the OFCCP recently issued new regulations regarding affirmative action requirements for individuals with disabilities and veterans. However, you may not be aware that beginning this summer and into 2015, we expect the OFCCP to: release a new compensation data collection tool that covered contractors will be required to use; propose affirmative action rules for construction contractors; and issue new sex discrimination guidelines.
Wellness Programs
Senior Legal Editor Joan Farrell let us know that we can expect the EEOC to clarify a couple of areas related to wellness programs. First, the EEOC will likely address how the ADA comes into play when there are financial incentives or penalties as part of a wellness program. Second, the EEOC is expected to address the application of GINA when a wellness program offers incentives for employees' family members to answer questions about current medical conditions for a health risk assessment.
Wage and Hour
In November of this year, expect proposed rules revising FLSA overtime regulations. As Legal Editor Susan Prince related, President Obama has directed the DOL to revise the FLSA overtime regulations to more accurately reflect economic conditions. We expect to see both the salary and duties tests altered so that more employees will be classified as nonexempt, and, therefore, entitled to overtime for any hours worked over 40 in a workweek.
Affordable Care Act (ACA)
Final regulations regarding ACA reporting requirements have been released. Legal Editor Jessica Webb-Ayer reported these regulations relate to reporting requirements for applicable large employers and for providers of minimum essential coverage (e.g., insurers, self-insured employers).
Webb-Ayer also noted that new COBRA model notices are now available. These new notices contain information on ACA.
NLRB and Non-union Employers
Legal Editor Jasmin Rojas reported that the NLRB continues to expand its reach to employees not covered by a collective bargaining agreement. For instance, the NLRB has scrutinized and found overbroad what most employers would consider standard employee handbook policies. These examples may surprise you: at-will disclaimers; policies prohibiting unprofessional, inappropriate, or disrespectful communications; and confidentiality policies.
And, Rojas expects an increase in the number of unfair labor practice charges brought against non-union employers as a result of the NLRB collaborating with other agencies to share information and cross-refer complaints. For example, untimely whistleblower complaints under OSHA may now be referred to the NLRB.
In addition, we may see new "quickie election" regulations and a ruling that employees can use company email for organizing activities. These developments will make it much easier for unions to gain a foothold in previously non-union workplaces.
State and Municipal Laws
Legal Editors also reported on recent developments and trends on the state and municipal level including:
Social media privacy laws that prohibit employers from requiring applicants and/or employees to provide them with their social media passwords.
New minimum wage increases
Legislation prohibiting discrimination based on gender identity
Proposed anti-bullying laws
Same-sex marriage recognition
Paid sick and safe leave laws
Laws requiring accommodations for pregnant employees
"Ban the box" laws restricting employers from asking about applicants' and/or employees' criminal records
Notice and Recordkeeping Requirements
Legal Editor Holly Jones reminded us that many of the legislative trends discussed above also contain notice and recordkeeping requirements. In addition, Jones related another trend in notice requirements: anti-human trafficking notice laws. Currently, 22 state require certain establishments to post such notices. Typically, these establishments include: massage/spa services; restaurants and bars; adult entertainment; transit such as train and bus stations, truck stops, and rest stops; and medical/urgent care facilities.
Just half-way through 2014, we have already seen a significant increase in the laws and regulations that employers need to comply with. Our legal editors are closely following all of these developments and will keep you up-to-date on the latest in federal and state law changes that affect your organization.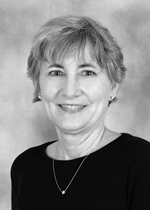 Patricia M. Trainor, JD, SPHR is Senior Managing Editor of BLR's human resources and employment law publications. Ms. Trainor has several years of experience representing employers and school districts in labor and employment matters. As an associate at Franczek Sullivan, P.C. in Chicago, she represented employers in state and federal court, before the EEOC, and and before the Illinois Human Rights Commission. Before entering private practice, Ms. Trainor clerked for the Honorable Anthony Scariano at the Illinois Appellate Court. Ms. Trainor received her law degree magna cum laude from Loyola University Law School. She has a Masters Degree in Mass Communication from San Diego State University. Ms. Trainor is certified as a Senior Professional in Human Resources (SPHR) by the national Human Resources Certification Institute. She is a member of the American Bar Association, the Connecticut Bar Association, and the Illinois Bar Association, and she is admitted to practice in Connecticut and Illinois.
Follow Patricia Trainor on Google+